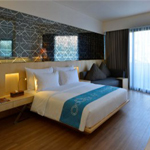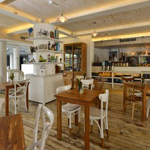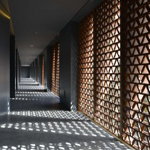 Location
IZE Seminyak is a chic, modern hotel attracting a young, sophisticated crowd keen to embrace the action in the heart of the lively and fashionable suburb of Seminyak.Stylish, cutting-edge architecture and interiors combine with just the right amount of Balinese bonhomie to create the ideal urban tropical retreat.

Accommodation
43 Deluxe rooms,40 sqm
21 Deluxe Jacuzzi,40 sqm
7 Deluxe Pool, 40 sqm
8 Club rooms, 40 Sqm
2 Club suites, 80 sqm

Food and Beverages
Meja restaurant
-Meja is the Indonesian word for table, where friends and strangers come together to eat and talk and celebrate life.
Single malt-
Guests can kick back and enjoy the wide range of imaginative cocktails, based mainly on our wide selection of rums and whiskies, and marvel at the fabulous views over Seminyak
In room dining-
IZE Seminyak guests can eat at their own convenience, 24/7 and in the privacy of their room or suite.
They can choose from IZE Seminyak's comprehensive selection of culinary specialties throughout the day and from a slightly smaller - but still delicious - range from 11pm right through until breakfast.
Rooftop lounge and Bar-
Up on the roof at IZE Seminyak is the exclusive guests-only Rooftop Lounge & Bar where guests can spend the day chilling out on daybeds and comfortable sofas by the dazzling infinity pool, or arrive in the evening in time to grab a cocktail and listen to cool Ibiza chill-out tracks while watching the sun setting into the ocean.
Other Facilities

Rooftop pool
IZE Seminyak has two cool pools. Up on the roof is an infinity pool for all guests, with loungers, a small bar and stunning panoramic views over the rooftops of Seminyak.

Library
Whether you're a bookworm or just want to chill out with a magazine, the IZE Library on the 3rd Floor is ideal.There are two computers offering free internet and a small collection of books and magazine

Gym
For guests missing their gym routine, IZE Seminyak has a gym on the 1st Floor with two treadmills, one cross-trainer, free weights, TVs , music and complimentary water.