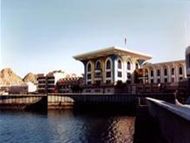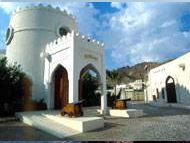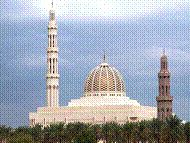 Day 1:
 WELCOME TO MUSCAT
Arrival at Muscat International Airport by your flight. Zahara Tours Representative will meet to the group and guide them to immigration. Guests then pass through passport control (Immigration Counter) and then collect their baggage and come out into the general arrival area to be welcomed by our English Speaking Guide. Guide will then escort the group to the vehicle parked outside.Transfer to the selected hotel Arrive and check in at hotel Dinner at hotel Overnight at the selected hotel.
Day 2:
 MUSCAT
Breakfast at hotel 08:30 hrs: Assemble at hotel lobby and depart for half-day city tour of Muscat. It is a good time to give you an introduction on the destination. Thereby, a city tour on Muscat can give you knowledge of the core attractions and also what Oman has to offer. Muscat offers the visitor a unique opportunity to witness a modern commercial centre existing in harmony with its traditional culture.  
We will start our tour with Grand Mosque the most exquisite Mosque in Oman. The developed part of the site, Including the fully consolidated areas and landscaping, covers 416,000 square metres. The Mosque complex (covering 40,000 square metres) is constructed on a raised podium in keeping with the tradition of Omani mosques that were built elevated from street level.
It can accommodate up to 20,000 worshippers and consists of a main prayer hall, ladies prayer hall,covered passageways, a meeting hall, and library which will eventually contain up to 20,000 books.
A major feature of the main prayer hall is the hand-made Persian carpet consisting of . 1,700 million knots, Weighing 21 tones and made in a single piece measuring 70 x 60 metres. From design stage it took 4 years to complete and 600 Day Place Time Programme female weavers from province of Khurasan in Iran were involved.After Grand Mosque we drive towards Muttrah Souq – one of the most popular souqs in the Middle East. Take a walk in its labyrinthine alleyways beckoning with a myriad of merchandise, from imported fabrics to exotic Oriental spices, perfumes and richly handcrafted artefacts. A visit to this frenetic, pulsating hub of Muscat's old quarter makes for a delightful experience. Here, scents of exotic Arabian perfumes and spices float through the air. Other shops specialise in famous Omani khanjars (daggers), antiques, traditional silver jewellery, and handicrafts in copper, camel bone, wood, leather and hand-made Omani costumes.  
After Souq we then drive to Bait Al Zubair Museum. It consists of a concise collection reflecting the splendid Omani Heritage. The collection includes traditional Omani Weapons such as swords, daggers, rifles & their accessories, along with jewellery, cosmetics & costumes from various regions of Oman.
We drive to the magnificent Al Alam Palace, the official residence of His Majesty Sultan Qaboos Bin Said the ruler of Oman. The palace is an architectural marvel for both its design and its location between the twin Portuguese forts Mirani and Jalali (A brief photograph stop from outside only).After Al Alam Palace transfer to local Indian restaurant for lunch After lunch depart to Seeb Shopping centre Time for shopping After shopping return back to hotel Dinner at hotel.          
Overnight at the selected hotel (L, D)
Day 3:
 MUSCAT
Breakfast at hotel After breakfast check out from the hotel and transfer to Muscat International Airport to board your flight back home.