Moyo is the brand name used by Serengeti Holdings which is a Destination Management company that specializes in Eastern Africa Leisure Holidays, Incentive Travel and Safaris. Our Strength lies with our great relationship with most hotel groups, domestic airlines and all other service providers.
Serengeti Holidays Ltd is a limited liability company incorporated in Kenya. Serengeti Holdings is a wholly Kenyan owned, Kenya and East African Destination Management company with a difference. It was created to serve the largely growing and booming tourism in Kenya and to handle inbound destination management services for new and emerging markets.
Experience
With over 15 years of experience in inbound tourism, Wilderness Escapes have handled intimate top VIP groups of 2-4 pax like having recently handled the owners of Google on their very private Luxury Kenyan Safari and large family and wedding groups of over 800 pax which has lasted over 24 days.
Transportation
Our Holding company owns a fleet of several Safari vehicles including Luxury Safari Minibuses, Coaches and Saloon Cars. The Company has access to contracted 4WD Safari Landcruisers for VIP Travel.
Office:
The East Africa Destination Management Company
Headquartered at Nairobi Kenya
3RD Floor Nakumatt Ukay Centre, Box 10745 00100,
Tel +254 20 3742222/3740666
Fax +254 20 3747433
info@moyo.co.ke
Kenya as a destination
No other country on earth can offer the visitor as much to see and do. Within the borders of a single country, you will find savannahs rich with big game, timeless cultures unchanged by the modern world, pristine beaches and coral reef, equatorial forests and mighty snow-capped mountains, searing deserts and cool highland retreats and endless opportunities for adventure, discovery, relaxation; more than you would ever expect.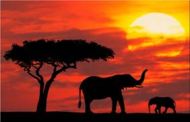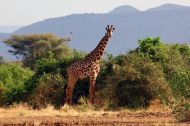 Recommended Best Itinerary :