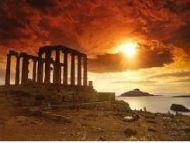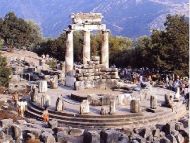 DAY 1
Arrival at the airport, welcome of the guests from our representative. Transfer to your hotel and check in. Free time to relax.

DAY 2
After breakfast the Athens city tour and sightseeing will begin. Departure for Panathinaiko Stadium where the1stmodern Olympic Games took place in 1896 (short stop). Tour will pass by the Prime Minister's residence, ExRoyalPalace guarded by the colorful Evzones and after to Zappion (Conference and Exhibition Hall).
Proceed toTemple of Olympian Zeus. Tour will continue to pass by National Garden, Hadrian's Arc, St. Paul's Church,Parliament, Tomb of the Unknown Soldier, Schliemann's House (Nomismatic Museum), Catholic Cathedral,Academy, University, National Library, Old Parliament, Constitution Square, Russian Orthodox Church. After thatwe will visit the famous and astonishing hill of Acropolis. Visit the famous monuments of Propylae, Temple ofAthena Nike, Erechtheion and of course the masterpiece of ancient Greek architecture, the Parthenon. Then we willgo by foot on the new Acropolis Museum. Return to hotel and overnight in Athens.

DAY 3
Free day at the beautiful capital of Greece. Enjoy Athens as you wish. We recommend you to walk around to Plaka, Go for shopping at Monastiraki float market, you can enjoy your coffee at Thiseio under Acropolis and if you need something more glamours you can eat/drink at kolonaki area under Lykabetous cliff. Otherwise you can join Cape Sounio optional tour. For the night we propose you to join a night out in Athens (optional).

DAY 4 (dep. Time 08.45)
After breakfast drive through the fertile plain of Beotia, crossing the towns of Thebes, Levadia and Arachova arrive in Delphi, the center of the Ancient World. On the slopes of Mount Parnassus, in a landscape of unparalleled beauty and majesty, lie the ruins of the Sanctuary of Apollo Pythios. Visit the Treasury of the Athenians, the Temple of Apollo and the Museum containing such masterpieces of Ancient Greek sculpture as the bronze Charioteer. Afternoon free. Dinner. Overnight.

DAY 5 (Ret. Time 19.00)
The whole morning is free for you to see more of the ragged grandeur of Delphi and take photographs to remind you of its beauty. Return to Athens by the same route. Check in at the hotel in Athens. Overnight.

DAY 6
Free morning to do your last walk for shopping in the capital and check out. Transfer to the airport and departure.